Skip to Content
Fast Teeth Whitening in Just One Hour
If you're pressed for time but still want the best that teeth whitening has to offer, Zoom! whitening could be perfect for you. With Zoom! whitening, the dental experts at First Impression Dentistry can give you bright, white teeth in about an hour. Using light-activated whitening gel, Zoom! whitening is fast, safe, and more effective than take-home whitening kits. Whether you're a busy professional, have a special event coming up, or just want a smile boost, Zoom! whitening is great for just about everyone.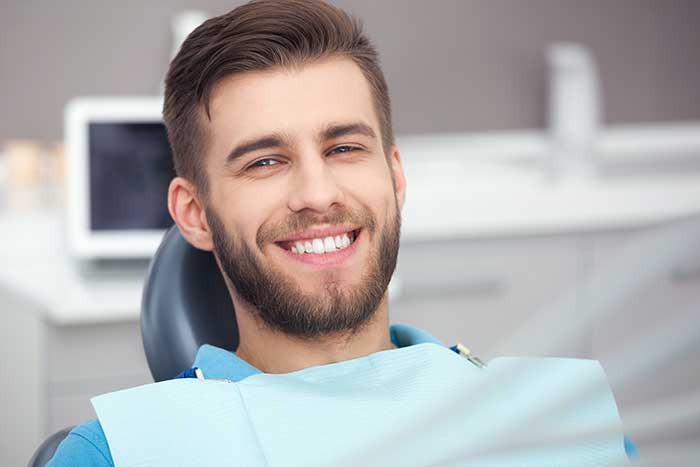 What is Zoom! Whitening?
Zoom! teeth whitening is a specialized bleaching process used by dentists to lighten tooth enamel and dentin discoloration. As an in-office procedure, Zoom! is made possible by the Zoom! Advanced Power Chairside Lamp, a device that activates a hydrogen peroxide whitening solution and accelerates the bleaching process. Unlike abrasive whitening toothpastes that can wear away your tooth's enamel, hydrogen peroxide does not change the structure of the tooth. As it breaks down, hydrogen peroxide allows oxygen to enter the enamel and dentin, bleaching away the stained substances and leaving you with bright, white teeth.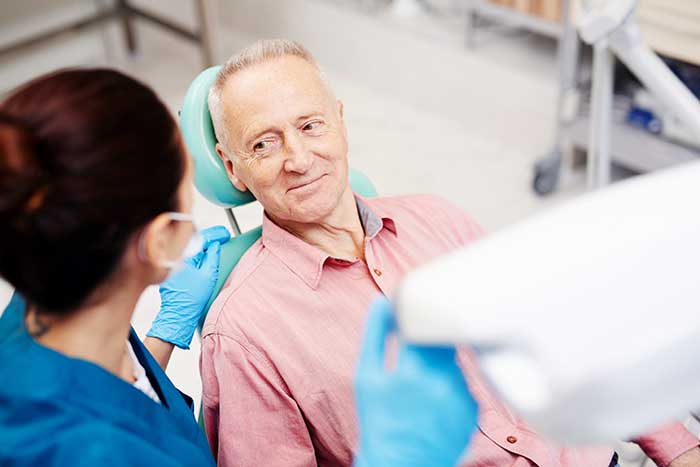 The Advantages of Zoom
Safe and effective
Can remove severe stains caused by smoking, food, and drink
One-hour whitening treatment
Painless
Long-lasting
Convenient
Reduced hydrogen peroxide exposure time minimizes sensitivity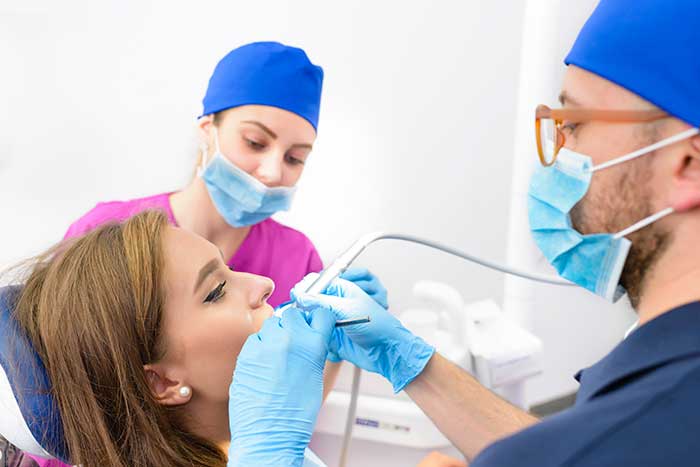 The Zoom! Teeth Whitening Procedure
Before starting the Zoom! whitening procedure, a dentist at First Impression Dentistry in Mesa, AZ, will clean the teeth to remove tartar and plaque. A protective gel will be applied to the lips and gums to reduce potential discomfort during the whitening process. The Zoom! Light-activated gel, which contains 25% hydrogen peroxide, is applied to the teeth, and then the Zoom! Advanced Power Chairside Lamp is positioned to expose the teeth. As the light activates the gel, the hydrogen peroxide breaks down, forcing oxygen to penetrate the enamel and dentin, and breaking up stains and discoloration. The gel remains in place for 15 minutes while the light is activated. Two additional applications are given every 15 minutes to maximize the whitening power, leaving you with teeth that are 10 times whiter in about an hour!
Maintaining Your Bright Smile
After your Zoom! whitening treatment, you will be given touch up kits with custom-fitted trays to help maintain your desired look. You should try to limit the consumption of certain foods and beverages that are known to stain teeth, such red wine, coffee, and blueberries. Tobacco products will also stain your teeth, so avoid using them to ensure the best results.
The best way to keep your pearly white smile is to adopt a good oral hygiene routine. Brush and floss your teeth twice a day to prevent stains from returning and visit the dentists at First Impression Dentistry in Mesa, AZ, at least twice a year for routine teeth cleanings.
For Gentle and Effective Dental Services Call Us Today.