Skip to Content
Enhance Your Smile in Just One Dental Visit
Years ago, smile makeovers involved multiple dental treatments over a period of several months. That's no longer the case, thanks to porcelain veneers. In just one visit to First Impression Dentistry in Mesa, AZ, our professional dental team can eliminate the appearance of cracked, chipped, or discolored teeth and restore your smile with beautiful, natural-looking results! Not only are veneers an attractive smile makeover treatment, but they are noninvasive and easy to install, so you won't have to suffer through a long recovery period. When you work with First Impression Dentistry, you will be treated to a whole new dental experience where your comfort always comes first, so you can count on our commitment to quality dental care and patient satisfaction to help you achieve a stunning smile.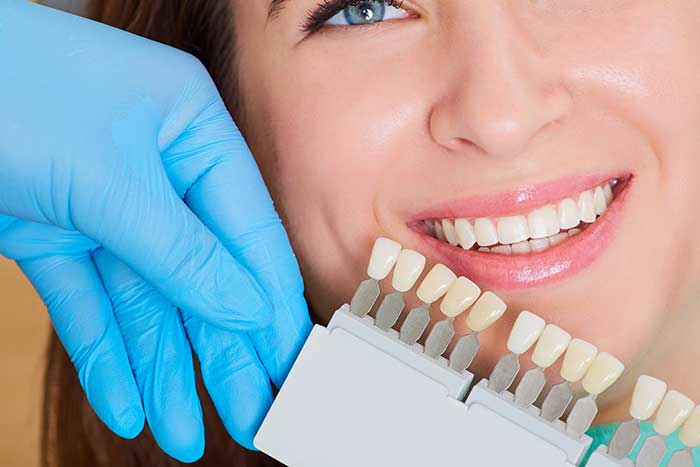 What are Porcelain Veneers?
Porcelain veneers are ultra-thin, custom-made shells that can be bonded to your teeth for cosmetic purposes. Made from translucent porcelain, these extremely versatile and durable veneers cover the front surfaces of teeth to repair chipped teeth, mask cracked teeth, and improve the aesthetic appearance of your smile. Porcelain veneers are stain resistant and mimic the light-reflecting properties of natural teeth, so it's easy to achieve a natural look. They require little to no prepping and can often be applied in just one dental visit.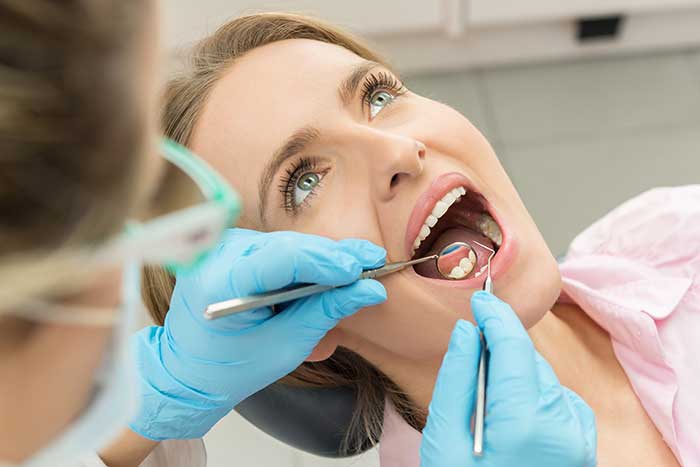 Solving a Variety of Cosmetic Dental Issues
Whether you want a total smile makeover or to simply improve the appearance of one tooth, porcelain veneers are a great solution. Porcelain veneers can address a variety of cosmetic dentistry issues, including:
Chipped or cracked teeth
Worn enamel
Gaps between teeth
Uneven teeth
Discolored or stained enamel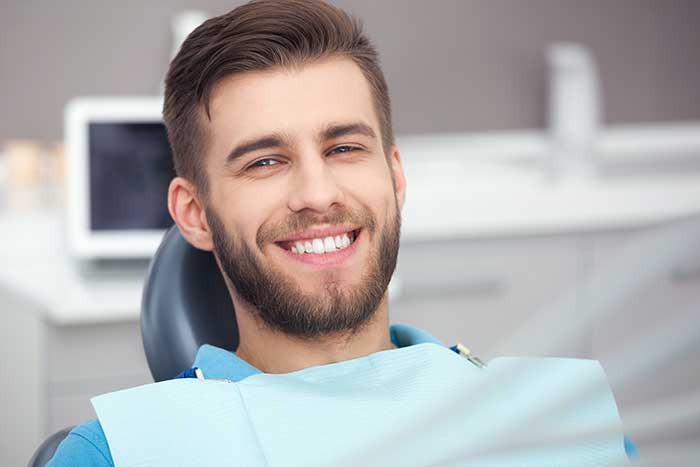 The Procedure for Dental Veneers
Since your comfort is of paramount importance to the First Impression Dentistry team, we will likely administer a local anesthetic to the treatment area before starting your porcelain veneer procedure. We will prepare and shape your natural tooth by removing about 0.5 mm of enamel from the surface to ensure a solid bond with the veneer. After taking an impression of your teeth, we send the resulting model to a dental laboratory. It usually takes 2-4 weeks for the lab to construct the veneers.
Once the veneers are ready, the dentist will temporarily place one on your tooth to check the fit, color, and shape and perform any necessary trimming to achieve the desired results. The tooth is cleaned, polished, and etched to allow for a strong bonding process. Next, a special cement is applied and the porcelain veneer is set in place. To activate the bonding process, a special light beam is positioned over the tooth, which cures and hardens the cement. We will remove any excess bonding material and make final adjustments. Now all that's left to do is to show us that big, beautiful smile.
For Gentle and Effective Dental Services Call Us Today.